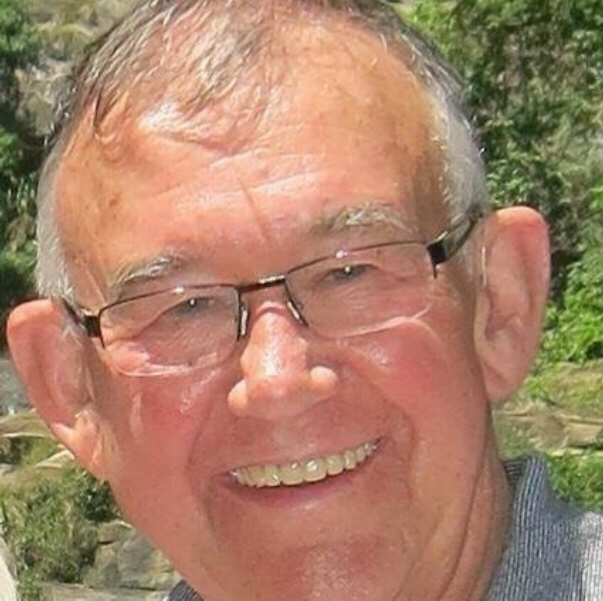 Obituary of Murray Albert Gregory
1943-2018
Murray Gregory, grandfather, father, and partner, age 75, died October 19, 2018 due to complications from Lymphoma. Murray's essence will go on in the lives of his loving partner, Jeanette Harris and her family, his children, and grandchildren: Tracy (Bengt) Gregory-Brown, Dakota, Xander, Corwyn, and Tristan; Kevin (Stephanie) Gregory, Mikayla, Samson, Orrin, Tyne, and Quinn; Nicole and Troy Harwood, Chantal, and Jacob; Michael Harris. Murray was predeceased by his loving partner and best friend of 53 years, Karen Gregory (Cappleman); his parents, Albert (Pat) Gregory, Alma Jean Cooper, John Dietrich and his sister Sandra. He is survived by his siblings, Glen (Ruth Ann), Doug (Colleen), Ray (Barbie), Steve (Kathy) and Rosemary (Lloyd); brother-in-law of Jim (Irene), Jill (Lee), Gerry, Julie (Dave).
Murray was born and attended high school in St. Mary's Ontario. He served with the OPP for 30 years and retired as a Staff Sergeant in 1993. Murray didn't let retirement slow him down. During the fall and winter, Murray managed entries at The Royal Agricultural Winter Fair and enjoyed travelling. His summers were spent making memories with his grandchildren at the cottage.
Murray was always active in his community, from the Etobicoke Lions Club, to the Milton Fair, to the board of The Sands. He refereed soccer, played volleyball, and took a passionate role on the board for The Canadian Centre for Progressive Christianity. For 14 years, Murray along with his partner Karen, donated numerous weekends providing communication workshops across Canada. Murray supported the Alzheimer's Society Walk for Memories every year. He believed it was important to support local care givers and the work towards a world without Alzheimer's.
Friends will be received at The J.S Jones & Son Funeral Home 111582 Trafalgar Road Georgetown 905- 877-3631 on Saturday November 24th at 10 am with a celebration of Murray's life to follow at 11am. Visitation will also be Friday November 23rd 7-9 pm. In memory of Murray, contributions to the Alzheimer's Society would be appreciated. To send expressions of sympathy visit www.jsjonesandsonfuneralhome.com