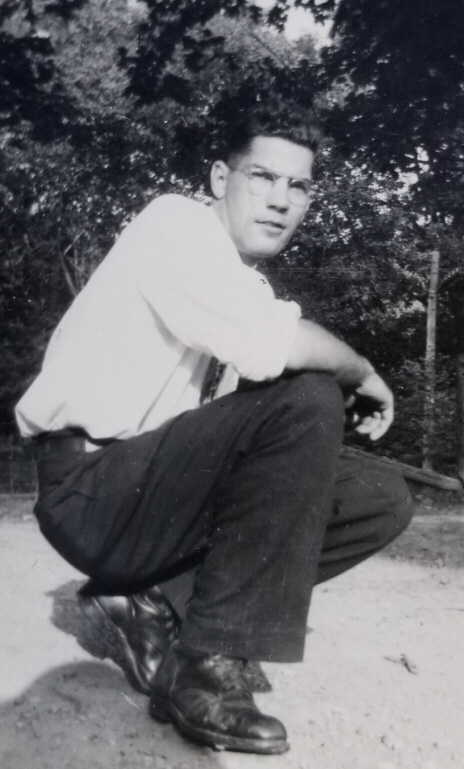 Obituary of Norval Watson
Norval Wynnfield Young Watson
It is with sadness, yet great gratitude for a joyful life, that we announce the passing of Norval Wynnfield Young Watson on July 24th, 2018. At the wonderful age of 94 Wynnfield (more affectionately known as Doc in his later years) passed peaceful at Mountainview Residence & Terrace in Georgetown, Ontario.
Doc is now able to join his beautiful wife, Margaret Isobel Watson, that he survived by 10 years. It is without a doubt they will be off to have more wonderful adventures together. They have been together for over 60 years.
He will be greatly missed by his three daughters; Patricia Hall, Joanne Watson and Lynda Watson and four grandchildren; Buddy and BJ Hall, Ashley Watson and Casey Norris. Doc is the last member of a remarkable generation and will also be missed by a niece, Susan Welland and nephew, Keith Watson and their families. When they got together art outings and discussions about family history were always on the menu.
Kind and compassionate with everyone he met, Doc was always quick to strike up an interesting conversation. He loved teaching and sharing stories about his many life adventures including; his research expeditions to Northern Ontario with the Royal Ontario Museum, his work with the Ministry of Natural Resources, his time at Laurentian University and Wilfred Laurier University as Chairman of the Biology Department. Work aside he was always up for family fun, road trips and awesome picnics.
Doc's family will be forever grateful to the staff and volunteers at Mountainview - where he has called home for over 7 years. Their kindness, compassion and, quite simply, love made him part of the family.
Happy adventures! Dad, Gpa, Doc, Uncle Wynn
You were, are and always will be 'larger than life' whether that is in the stars or at your feet!
Donations can be made on Wynnfield's behalf to: rare Charitable Research Reserve, Cambridge Ontario
A place that was very close to his heart. www.raresites.org