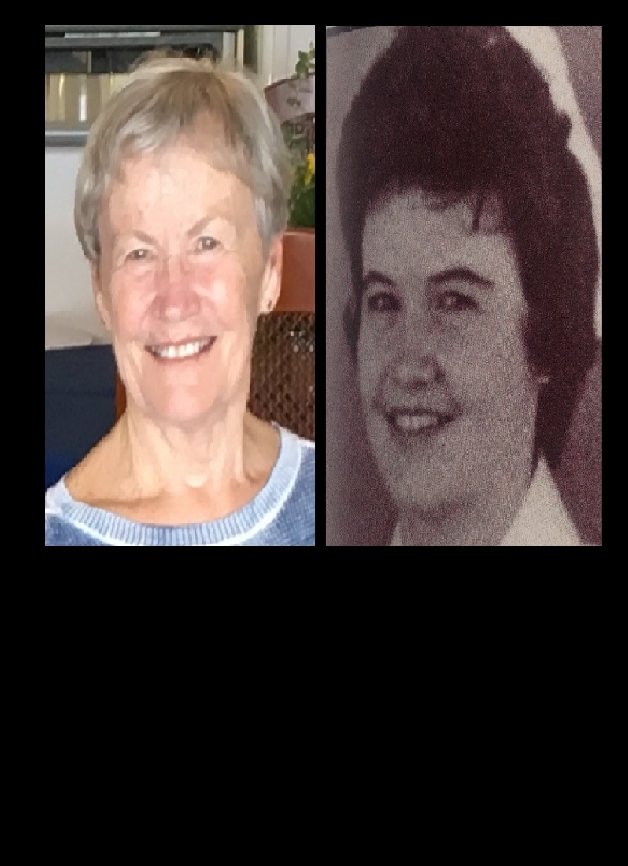 Obituary of Sharon Wood
"There is such pleasure in thine eyes, such music on thy tongue"
It is with heavy hearts that Sharon's family announces her peaceful passing at home on March 21, 2018.
Predeceased by her parents Noreen and Frank McPhedran, Sharon was an only child.
Sharon leaves behind her life partner, best friend and soul mate Patti MacLaren whose life she shared for 41 years, her amazing sons Jeff (Brenda), Mike (Kate), and Dave (Leigh) of whom she was so proud, her wonderful grandchildren Andie, Sean, Benjamin and Jacob who brought such joy to her, her grand dog Ruby and numerous aunts, uncle and cousins in Manitoba and B.C.
Sharon was born in Portage La Prairie Manitoba March 11, 1943. She attended the Winnipeg General Hospital School of Nursing, graduating in 1963.
Sharon moved to Georgetown in 1967. Her career was spent at the Georgetown Hospital where she worked from 1967-2002. She spent 7 years in obstetrics, 13 years in the OR and Emerg and 15 years as the Manager of the Chronic Care Unit and Rehab Department.
Since retiring, Sharon has enjoyed spending time with her family, traveling all over the world, gardening, knitting, photography and last but definitely not least Yoga!
We would like to thank Dr. Barron and the wonderful nurses in Emerg and Med Surg at Georgetown Hospital, Dr. Ruo at the Jurivinski Cancer Centre, Dr. Rother and the fabulous nurses at Credit Valley Cancer Treatment Centre. We could not have done without our Earth Angels from CCAC and the Palliative Care Team, who all treated Sharon with such dignity and compassion. Thank you to our friends at home and across Canada and neighbors for your constant care, support and empathy.
There will be no public service. A Celebration of Sharon's life will be held by her family at a Garden Party to share her beautiful garden and her spirit with friends, neighbors and colleagues. A date will be announced for late June.
In lieu of flowers, donations may be made to the Georgetown Hospital Foundation.
From her 50th Reunion Yearbook:
"Start with friendship, add some wisdom, mix in laughter and season with a touch of mischief. That's our Sharon."