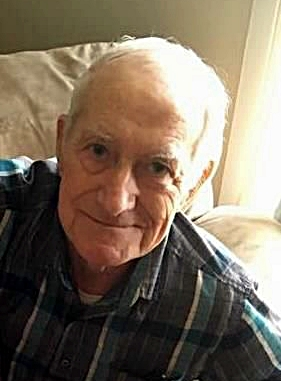 Obituary of William Oscar Blagdon
October 12,1938 - December 15,2017
It is with sadness, we the family regret to announce the passing of Captain William (Oscar) Blagdon at home after a courageous battle with cancer.
He is predeceased by: Sarah; mother: Onslow; father: Roland;brother : Winnie Price (Richard); sister: Rita Mary Mayo(Eugene);sister:Stepbrothers: Albert and Carmen (Sonny)of Nova Scotia and grandsons Aaron and Jordan Whelan.
He leaves to mourn with fond memories his loving sons: William Jr.(Madeline and sons Bill and Damien); David (Cindy and son Dylan; daughters Krista, Ashlee & Alyssa Grace and her daughter Annabella Moore); Gordon (Anne Marie and daughters Katelynn and Madison)
Daughters: Debby (Bert) (children Phillip & Kayla Whelan and her children Hailee, Brady & Jaxon); Donna and son Jacob; Deeanne (Moe) Bouchard and (daughters Kelsey & Kathleen Savoi and her daughter Marelie) ;.
Brothers,Fred (Nora and children; Onslow (Bessie and children) and sister Sadie Snook and children . Sister in law Beatrice and daughter Sarah. Very special friend Carrie,her daughters and their children as well as so many other close friends that are too many to mention for fear of missing one but they know who they are.
Remember Me
Don't remember me with sadness,
Don't remember me with tears,
Remember all the laughter,
We've shared throughout the years.
Now I am contented,
That my life it was worthwhile,
Knowing that as I passed along the way,
I made somebody smile.
When you are walking down the street,
And you've got me on your mind,
I'm walking in your footsteps,
I am only half a step behind.
So please don't be unhappy,
Just because I'm out of sight,
Remember that I'm with you,
Each morning, noon and night.
Memorial service will take place in 2018 in his home province of Newfoundland and Labrador.