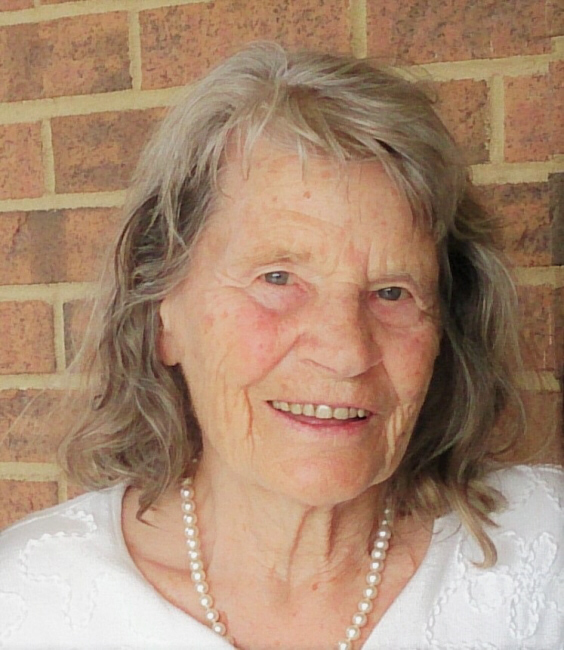 Obituary of Liselotte Gothe
Liselotte Gothe of Georgetown, Ontario, "Oma" to her extended family, and a friend to everyone she met, passed away quietly in her sleep at Georgetown Hospital on Saturday, October 7, 2017 after a short illness. Oma just recently celebrated her 95th birthday by having a family luncheon at Whole Foods.
Elisabeth Charlotte Martha Liselotte Altendorf was born in Mainz, Germany on September 3, 1922 to a large family of 8 children. She became a high school physical education teacher for boys in Berlin and always made sure she could do herself whatever she asked the boys to do, whether it was ball sports, athletics, gymnastics, or swimming. She met her husband Gunther Gothe at a dance. Soon they became friends and were married on June 24, 1950. They immigrated to Canada in 1957, where Gunther became a Professional Engineer with Canadian National Telecommunications. They loved to travel for holidays and vacations, going skiing, playing tennis, or going back to Germany. After his retirement, she traveled extensively with her husband as he represented Canada at numerous conferences of the International Standards Organization around the world. Oma had a great interest in healthy living, receiving her diploma as a Master Herbologist, and running her own health food store in Brampton for many years. She served diligently as a teacher and speaker in The Church of Jesus Christ of Latter-day Saints for many years, and served two overseas missions for the church with her husband.
Married for 67 years, she was the devoted wife of Gunther Gothe, who passed away in May. She was the beloved mother of two sons, Peter (Donna) and Michael (Dael), loving grandmother of 7 grandchildren and 3 great grandchildren. She is survived by her brother Klaus, and many nieces and nephews. She will truly be missed for her happy and positive attitude in everything she did, her quick wit, and her practical approach to everyday life.
Visitation will be held at the Creditview Chapel of The Church of Jesus Christ of Latter-day Saints, 1624 Wanless Drive, on Thursday, October 12, 2017 at 1 pm, followed by the funeral service at 2 pm.
Interment will follow at The Glen Cemetery, Glen Williams, Ontario. A reception will be held at the Chapel after the interment.

They were always together in everything they did in life;
now they will be together forever in their life hereafter.
"In life they were not divided, and in death they were not separated"