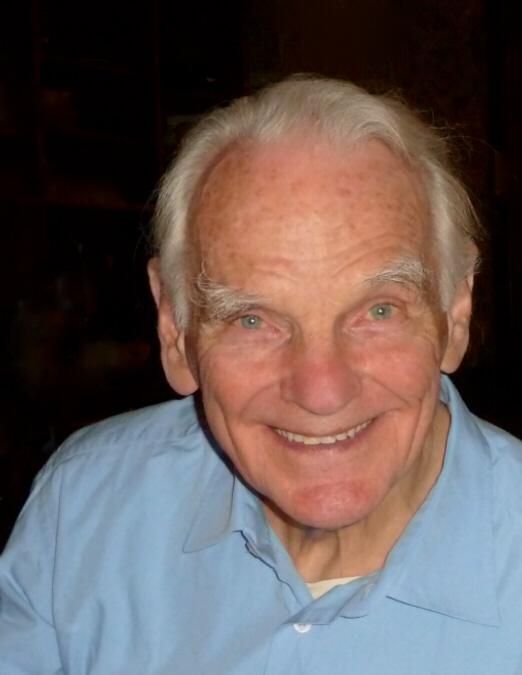 Obituary of Gunther Gothe
A humble giant of a man, Gunther Gothe of Georgetown, Ontario passed away at Milton District Hospital on May 9, 2017 in his 89th year.
Funeral services will be held at the Creditview Chapel of The Church of Jesus Christ of Latter-day Saints, 1624 Wanless Drive, on Friday May 12, 2017 at 2 pm.
Burial will follow at The Glen Cemetery, Prince Street, Glen Williams, Ontario.
Ulrich Hermann Ernst Gunther Gothe was born on July 11, 1928 in Ruedersdorf, Germany. After overcoming tremendous odds as a child and young adult, Gunther pressed on, met and married the love of his life Liselotte and trained as a Master Radio Technician in Germany. They then immigrated to Canada in 1957. Gunther eventually became a Professional Engineer in Canada where he worked at Canadian National Telecommunications for most of his career, gaining considerable expertise in microwave and satellite communications technology. He also taught electronics courses at college. Upon his retirement, he represented Canada at numerous conferences of the International Standards Organization around the world.
Gunther was always such a joy to be around, he had a genuine kindness that welcomed and warmed any heart. He had a depth of knowledge and stories to share that would captivate any listener. He was gentle and kind. He had a love and respect for his wife that all admired. Gunther was an absolutely upstanding man, with pure integrity and a true example to all.
He and his family became members of the Church of Jesus Christ of Latter-day Saints in 1960 in Newfoundland, and he has served in many callings and positions including bishopric, high councilor, Elders Quorum President, and High Priest Group Leader. He and his wife Liselotte served two missions for the church, one in Germany and one in the Bahamas.
Gunther enjoyed ballroom dancing, skiing, traveling, and singing.
He is survived by Liselotte, his wife of 67 years, two sons, Peter and Michael, 7 grandchildren, and 3 great grandchildren.
In memory contributions to a charity of your choice would be appreciated.